Thursday March 11th 
 Zoom call opens a 6:15 for socializing
 Meeting begins at 6:45 PM
 Demonstration begins at 7 PM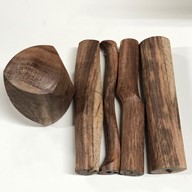 Have you been interested in exploring multi-axis turning techniques, but it all seemed a bit confusing? Or, perhaps you have tried multi-axis turning, but you just are not achieving the desired results?If so, this demonstration will provide helpful solutions to the challenges of multi-axis turning.The March demonstration, by Jason Clark, will focus on explaining and simplifying his approach to multi axis turning.
The first half of the demonstration will cover turning a variety of multi-axis spindles, including the basic mechanics of multi-axis turning.The second half of the demonstration will present the methods used for turning a lidded box that is turned on 3 axes, so that the outcome has a 120-degree twist running along the length of the box.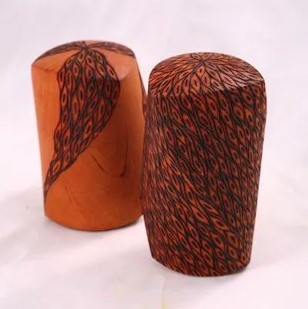 The Demonstration will explore:
The main elements of multi-axis turning
A simple process for the layout of the center points that induce the twist.
A method to control direction of the twist. 
Turning sample spindles that feature various multi axis techniques and designs.
Getting comfortable working with multiple centers and working with interrupted cuts.
The basic steps for turning the multi-axis lidded box.
 We hope you will join us Thursday evening March 11th for this informative demonstration of this unique technique.  Connection instructions to the Zoom session are below.
Read more: Multi-Axis with a twist featuring Jason Clark - Mar. 11th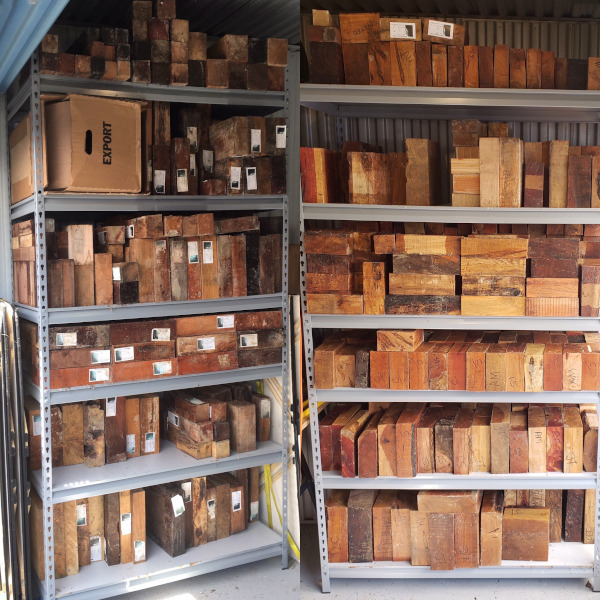 With the COVID related restrictions most of us are dealing with, many of us have had more time to spend in the shop.  Unfortunately, due to these same restrictions, our opportunities to acquire the necessary stock for our turning projects has been limited.  As a benefit to our members, WGNC has acquired a large inventory of quality turning blanks. This inventory will be offered to our membership at a significant discount. The turning stock is currently being stored at our storage unit in Raleigh.  
It's that time of year again and we are asking you for your support by renewing your WGNC membership.
We have some exciting new programs planned for 2021 you won't want to miss.  Want a preview?  Then take a peek at the "A look ahead - 2020 & 2021" posting on this page. 
We can only continue to offer this level of content with the support of our members. So, take a moment now and renew your WGNC membership. It only takes a minute.
Do so today by clicking this membership renewal link. Members can alternatively mail a check for $50 to Bob Reuss at 3922 Lake Ferry Dr, Raleigh, NC 27606
Thanks for your support!
Access to the NCSU Crafts Center remains closed, but WGNC is committed to keeping things going via virtual events during the coming weeks and months.
Our intent is to provide 2 to 3 monthly events, each on Thursday nights. This includes the usual 2nd-Thursday club meeting and demo, a meeting solely for show and tell with associated discussions, and another for either a video watch party or smaller breakout demos.
Here's what we have on the calendar currently. Please note items are subject to change as options become available. All activities start at about 7pm, but any variations will be included in our newsletters.
    Mar 11: Multi-axis with a twist/Jason Clark
    Mar 18: Show & Tell (2-item limit, 2 photos of each piece)
    Apr 08: TBD/Lars Nyland
    Apr 15: Show & Tell (2-item limit, 2 photos of each piece)