Greetings fellow woodturners;
With the COVID-19 crisis, we hope that you all remain safe, healthy and confined as directed.
As you know NCSU and the Craft Center are shut down for the next few months, so we are unable to hold our usual monthly demonstration meetings.
The WGNC board is working on alternatives to help continue and extend the learning resource and camaraderie you have come to expect from the club.
This includes video demonstrations, virtual meetings and other technical opportunities to keep us going while obeying the new requirements of physical social distancing.
Beginning with our April 9 meeting, we have recorded a demonstration we plan to present live through a virtual meeting, using Zoom technology with your home computer, smart phone or tablet.
The March 12 membership meeting and workshops have been canceled. We are taking this step due to concerns related to the Coronavirus.
Workshop fees have been refunded to the credit card used to make the purchase.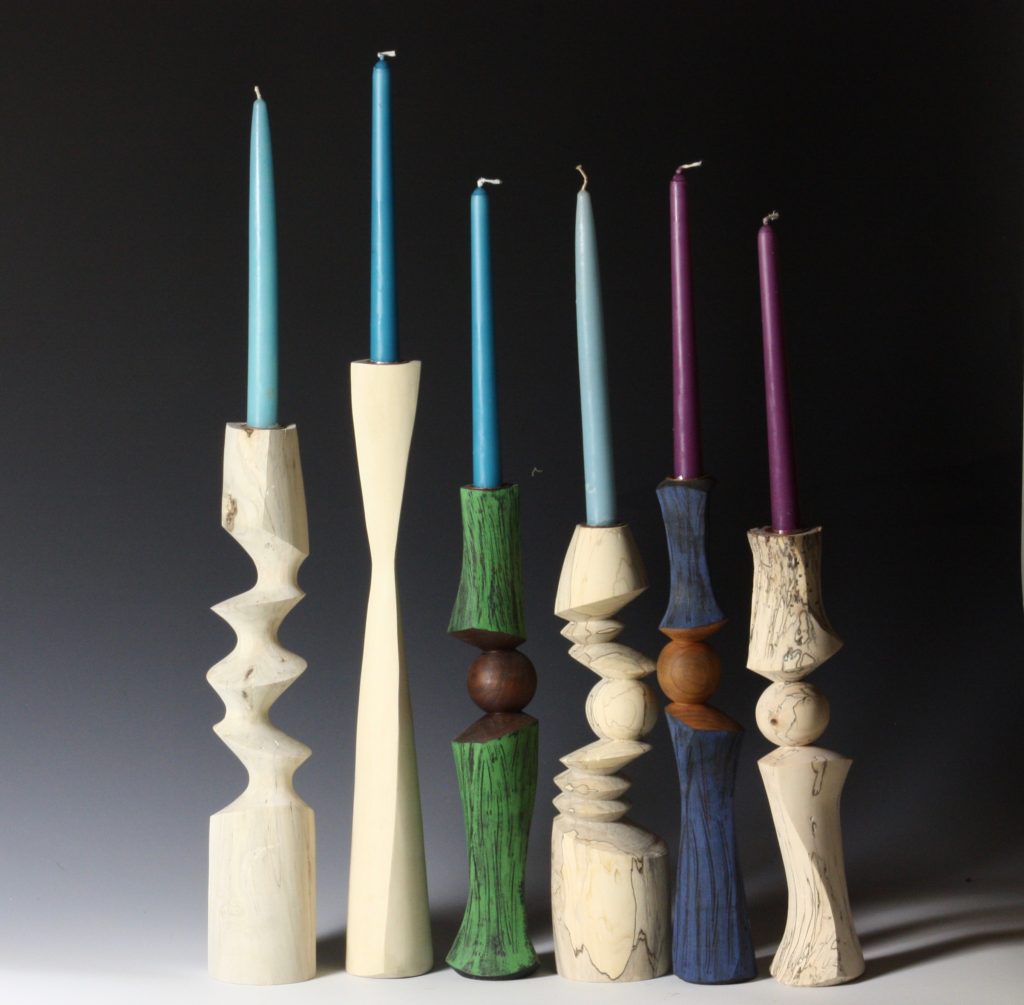 WGNC is very excited to have renowned multi-axis turner Barbara Dill for our March 12 meeting -- and three days of workshops -- in 2020. Come join us to welcome Barbara while she demonstrates everything you ever wanted to know about multi-axis spindles! She will discuss from start to finish the design process she uses to create these unique and artistic pieces.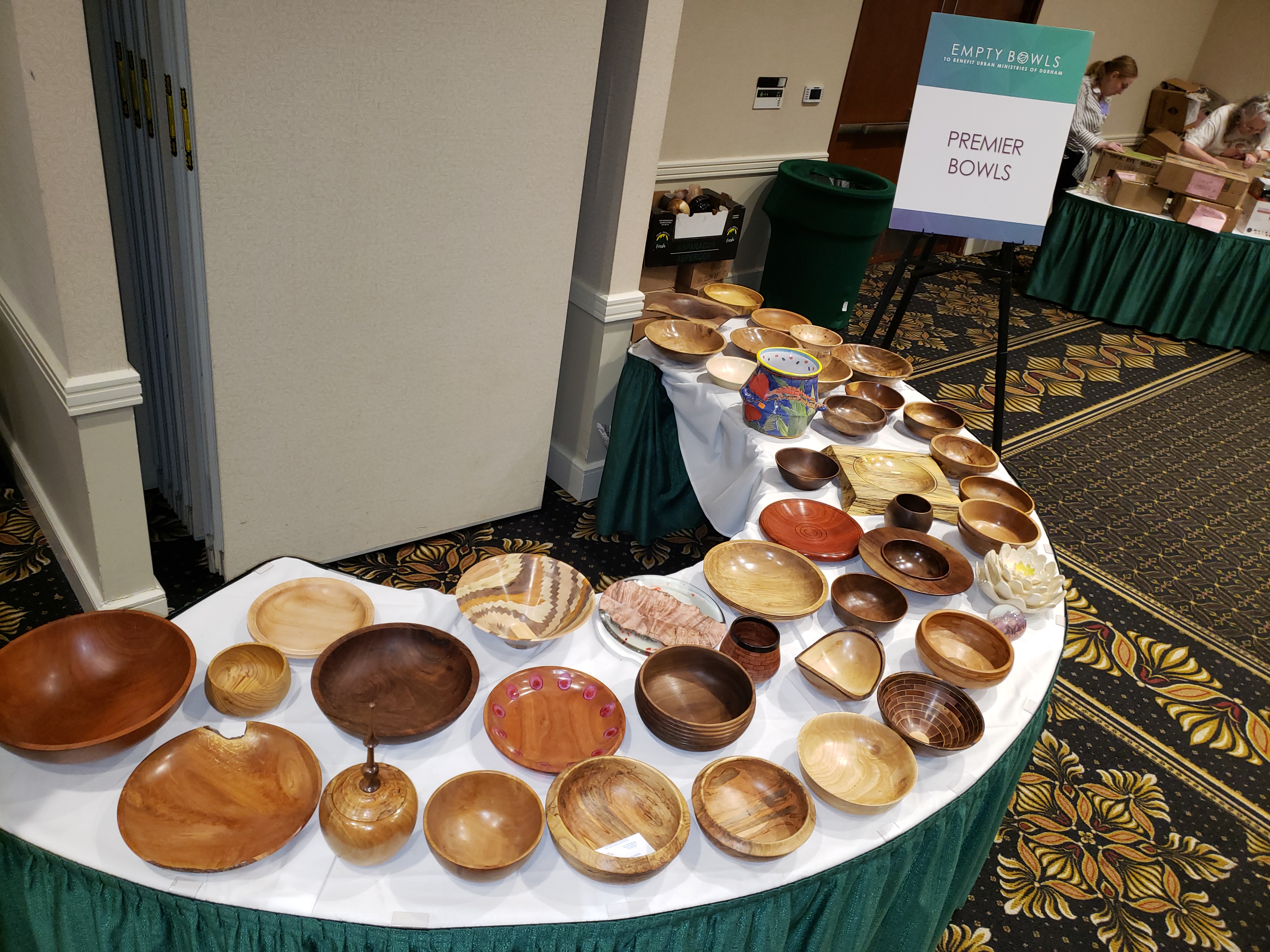 Empty Bowls 2020 to benefit Urban Ministries of Durham was held on March 5 at the Durham Convention Center and WGNC was a big part of it's success this year.
The event drew more than 700 attendees this year, and the Woodturners Guild of North Carolina contributed more than fifty bowls to the event. And well more than half of those were selected for the "Premier Table" where special ticket holders were able to select from higher end bowls.
Planning ahead for 2020:
Mar 12-15: Barbara Dill demo & Workshops
Apr 9: Steve Criscenzo: Router magic
May 14: Annual Tips, jigs and tricks meeting
Jun 11:
Jul 9:
Aug: 13
Sep: 10
Oct 8-11: Al Stirt demo & Workshops
Nov 12: Small-project round-robin demo
If you have an idea for a demonstration -- or demonstrator --  you would like to see, please email This email address is being protected from spambots. You need JavaScript enabled to view it. with your suggestions.