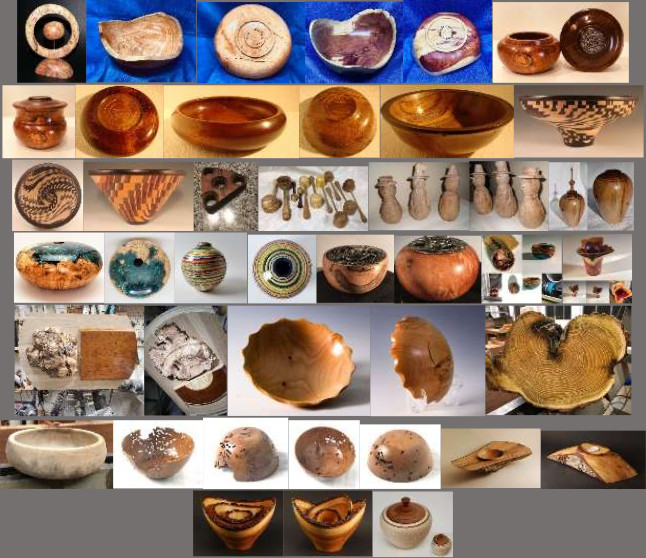 All WGNC members and their guests are welcome to join us for another virtual show & tell gallery Nov. 19th.  An evening spent with your fellow woodturners is always a fun experience as we explore and share members finished work, ideas, issues and yes, even those shop disasters.
We strives to be an inclusive club with members at all levels of turning. WGNC exists to serve these various experience levels and the Show & Tell events are proving to be a great -- and safe -- way to do this.  So, come join us for another show & tell Thursday, Nov. 19th.  You are guaranteed to enjoy an evening with your fellow woodturners.
Did you miss the last one? If so, you can still watch it here.
Want to participate?  Members may submit up to two items and should two photos for each piece.
If it's a finished piece, we suggest your best "gallery" shot and another of the bottom or profile/detail not shown in the main shot. If it's a work in progress, closeup shots of problem areas or specific challenges would be appropriate.
We also encourage you to have your items with you for the session, so you can hold them up and further discuss or ask advice of other members.
Nothing to share this month? Please join us anyway and take part in the discussion, or just sit back and enjoy the show.
Remember there is a limit of two pieces per member, and please submit your photos before midnight Wednesday, Nov. 18th to be included in the event.  Email instructions are noted below.
We will open the Zoom meeting at about 6:30 and begin the show at 7 pm.
We look forward to seeing there Thursday, Nov 19th!
Connection and participation instructions: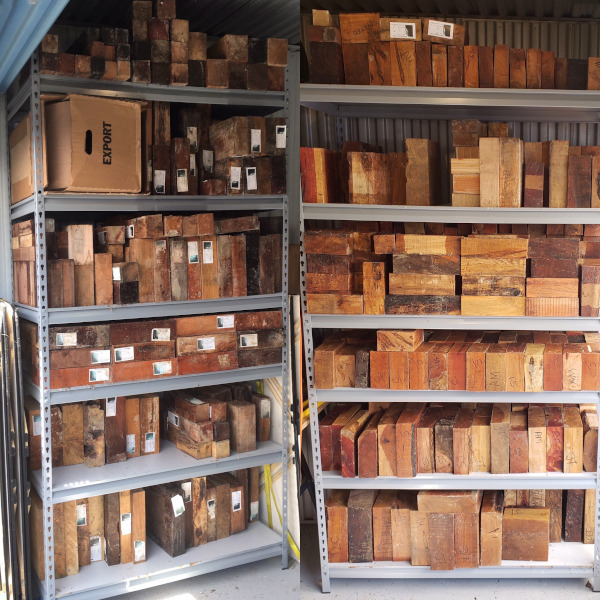 Given the staggering surge in Covid cases, we have decided to postpone the scheduled wood sale until spring 2021. 
A new notice will be posted on the web and via email whenever new dates and times have been determined.
In the meantime be well and be safe!
WGNC - The Year in Review

"WGNC exists to promote woodturning education and generate a better understanding of woodturning as an art form.  We provide a meeting place to members and guests to share their ideas and techniques and to display their work."
Above is the mission statement for the Woodturners Guild of North Carolina.  While it is not explicitly stated in the mission statement an important benefit of membership is that of social interaction with our peers.  For a couple of hours each month we gather to share ideas, learn new techniques, refine our skills, critique our work and most importantly socialize with our fellow artists.  Who could have imagined at the start of 2020 that continuing this wonderful social interaction would become so very challenging?
Access to the NCSU Crafts Center remains closed, but WGNC is comitted to keeping things going via virtual events during the coming weeks and months.
Our intent is to provide 2 to 3 monthly events, each on Thursday nights. This includes the usual 2nd-Thursday club meeting and demo, a meeting solely for show and tell with associated discussions, and another for either a video watch party or smaller breakout demos.
Here's what we have on the calendar currently. Please note items are subject to change as options become available. All activities start at about 7pm, but any variations will be included in our newsletters.
Nov 19: Show & Tell 

(

2-item limit, 2 photos of each piece)

Nov 20 & 21: WGNC Wood Sale 
Dec 10: Virtual Shop Tours
Dec 17: Show & Tell 

(

2-item limit, 2 photos of each piece)