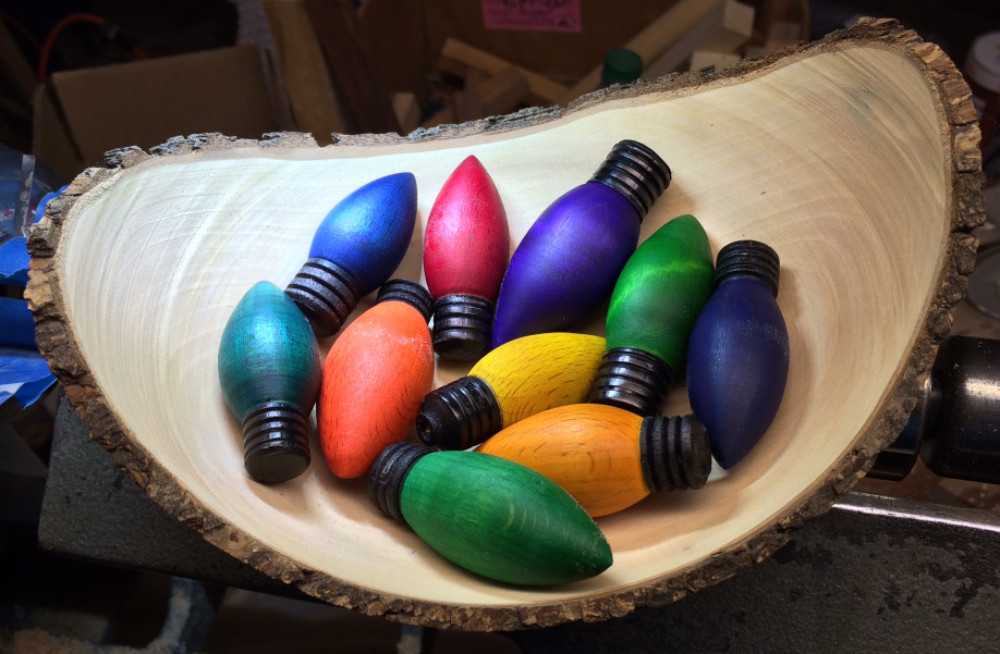 Join us at 7pm this Thursday, Dec. 8 for the WGNC annual holiday party, this time with a twist.
We'll gather at the NC State Crafts Center at the usual time, but there will be no demo, gallery or raffle this month -- just food and fun for all and a chance to sell and share some old-to-you or gently used tools. (details on the tool swap are below).
Members and guests are welcome to attend the party, and we encourage everyone to bring a hot dish, salad or desert to share with the group. The club will furnish Ham and Turkey and condiments as well as cutlery, plates and napkins and soft drinks.
Details for the Tool Swap!
Members are all welcome to bring in up to 10 turning-related tools to offer for sale to fellow members. Be sure to put a price tag with your name on each item and we will set up a display area for all.
We will announce during the meeting when transactions can begin. Each member is responsible for executing their own sales, though we discourage haggling.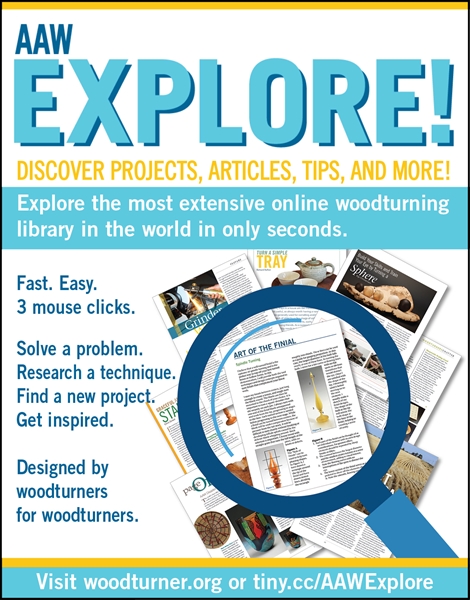 The American Association of Woodturners has just launched AAW Explore!, a new member resource that makes accessing the most extensive online woodturning library in the world, quick, easy, and customizable.
More than 2,500 items make up the collection, including articles from thirty years of the American Woodturner journal and AAW's cumulative collection of complementary publications.
WGNC needs more members to sit on the board and help keep things running and growing. We meet briefly a week before each club meeting to review club business and plan the future.

For 2017 we still need to fill a vacancy for wrangling breakout sessions. These are occasional special-topic sessions hosted at a member's own shop or a shared space like Woodcraft. If you are interested in helping to coordinate these -- or just willing to supporting the club with more than just your annual dues -- please reach out by emailing This email address is being protected from spambots. You need JavaScript enabled to view it., or talking to Norm, Chris, Bob or Steve.
Annual dues will be maintained at the current $40 annual level for 2017. WGNC can now accept your dues payment online via credit card using the online store provided with our Square account.
Dues can be paid at the November or December meetings, and are due by the January meeting. You can pay your dues in cash, by check made out to WGNC or by credit card at the meetings (there is a $1 up charge to cover processing fees).