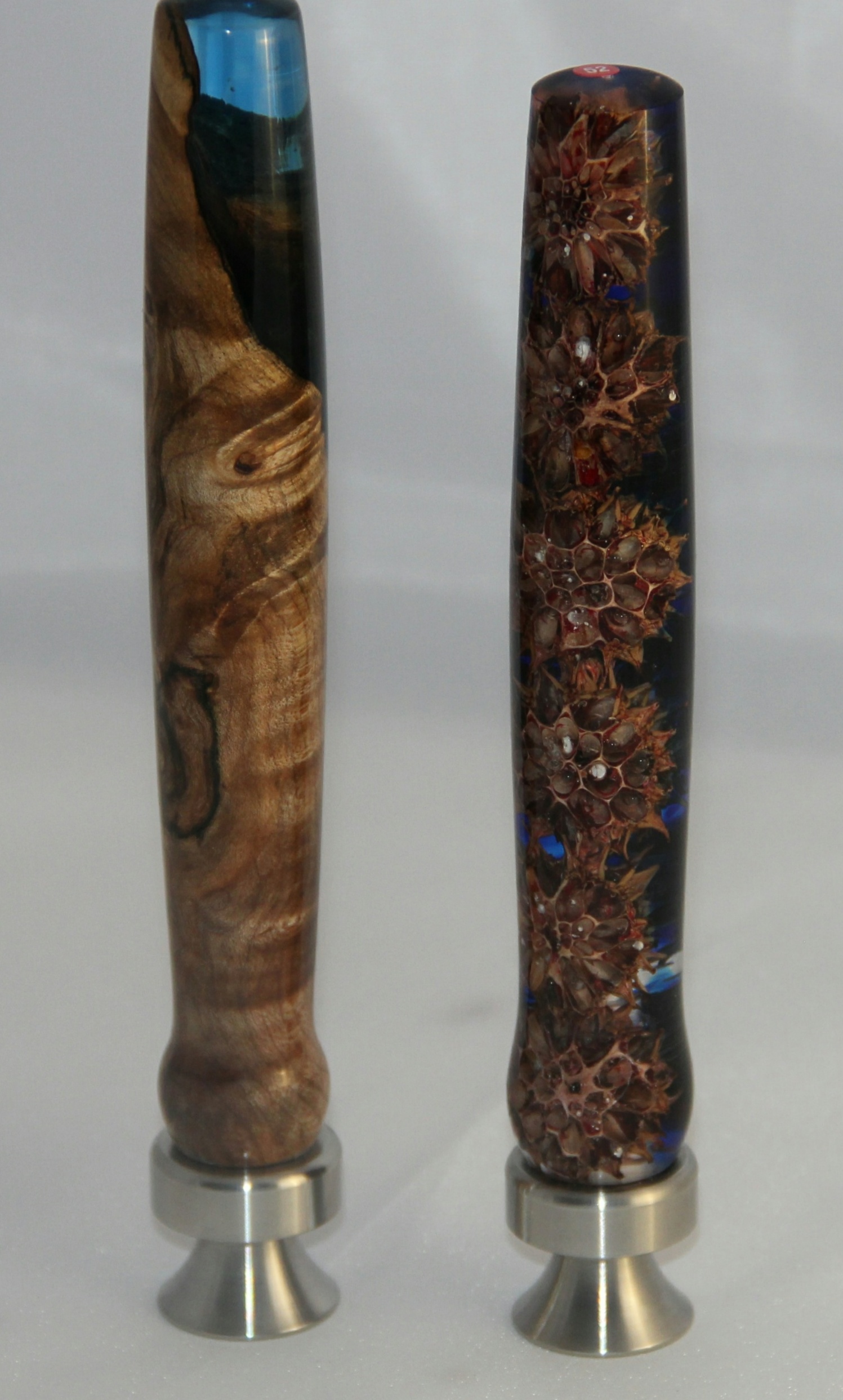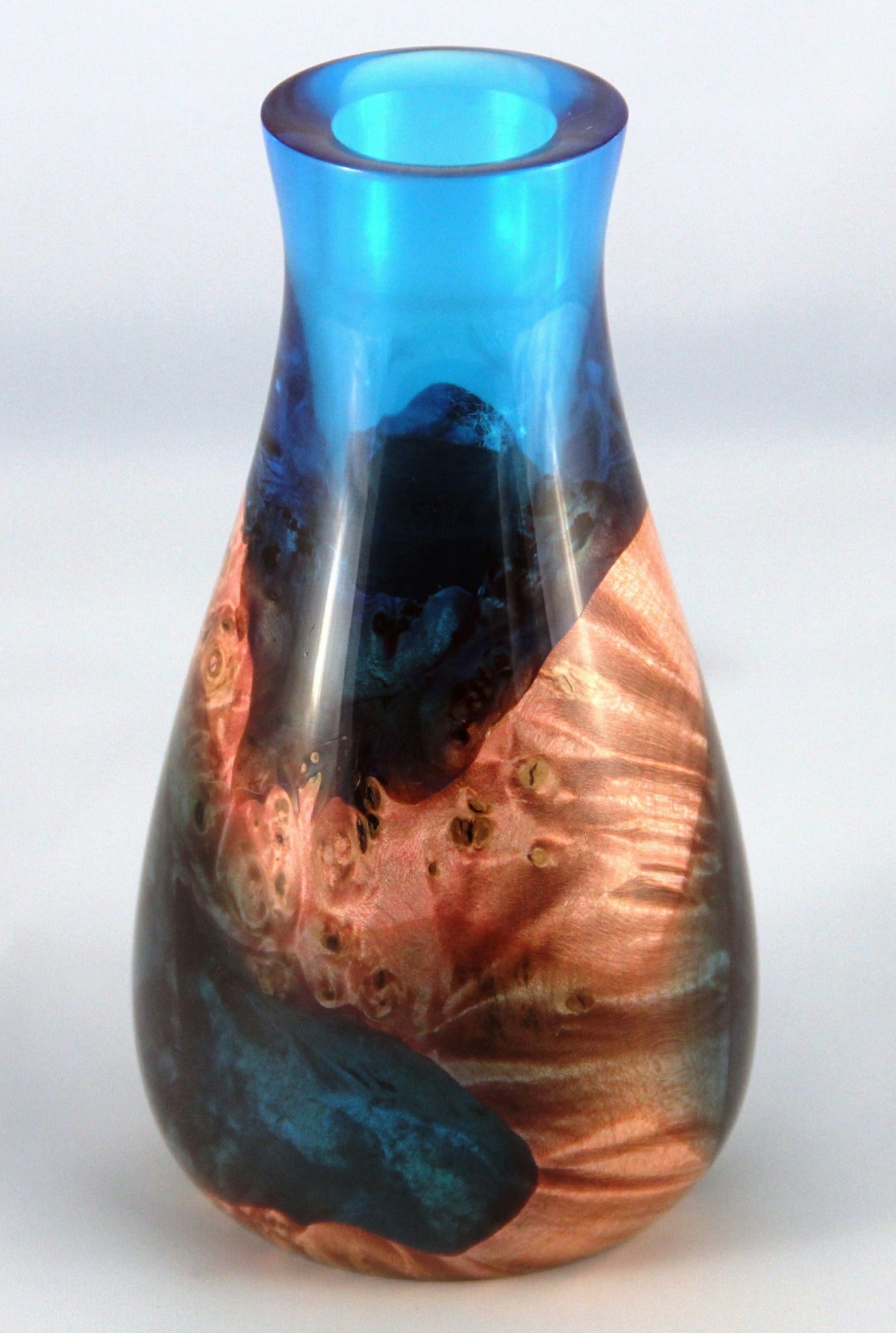 The March 8, 2018 meeting of the Woodturners Guild of North Carolina will feature a demonstration on incorporating acrylic into your woodturning.
The demonstration by WGNC member Steve Criscenzo and will cover three topics. The initial part of the session will focus on using vacuum-based resin infusion to stabilize soft, punky or otherwise unusable wood pieces. Steve will discuss the equipment needed and the methods of work for this process and provide examples of stabilized pieces.
 The second portion of the demonstration will show how to create cast acrylic blanks for turning projects using optically clear resins and a pressure chamber to eliminate air bubbles.
Read more: Steve Criscenzo casts his eye on acrylic hybrids March 8
WGNC is privileged to welcome artist Rudy Lopez to Raleigh for a demonstration and three days of workshops in May. The Florida turner will be our demonstrator for the May 10 meeting, but members can sign up for any or all of his three day-long workshops to be held at the NCSU CraftsCenter
Workshops are a non-refundable $110 per day. All the necessary wood, lathes and hand tools will be provided. Attendees need only bring personal safety devices but are welcome to also bring their own hand tools and extra wood. Cancellations will be forfeit unless a replacement can be found.
It has been more than a decade since WGNC has increased it's annual membership fee, but given current expenses and the benefits provided, the board has decided to raise the fee to $50 starting in 2018.
You can pay online right now, mail your check to the address below, or bring cash, check or credit card to the meetings. When you renew, please let us know if you have changed address, phone or email.
WGNC c/o Bob Reuss
3922 Lake Ferry Drive
Raleigh, NC 27606
Dues are payable by Jan. 1 and people will be dropped from all membership benefits if not paid by April 1.
Planning for our 2018 demonstrators is still in progress, but here's what we have so far:
April 12 will be member Marc Banka with an Ogee-curve platter.
May 10-13 will be our workshop week with Florida artist Rudolph Lopez.
June 14: To be determined
The club is looking to secure another national, named turner for October and we will let you know as soon as that is locked down