Woodturners Worldwide is sponsoring an on-line symposium September 24 to 26.  Details are provided below.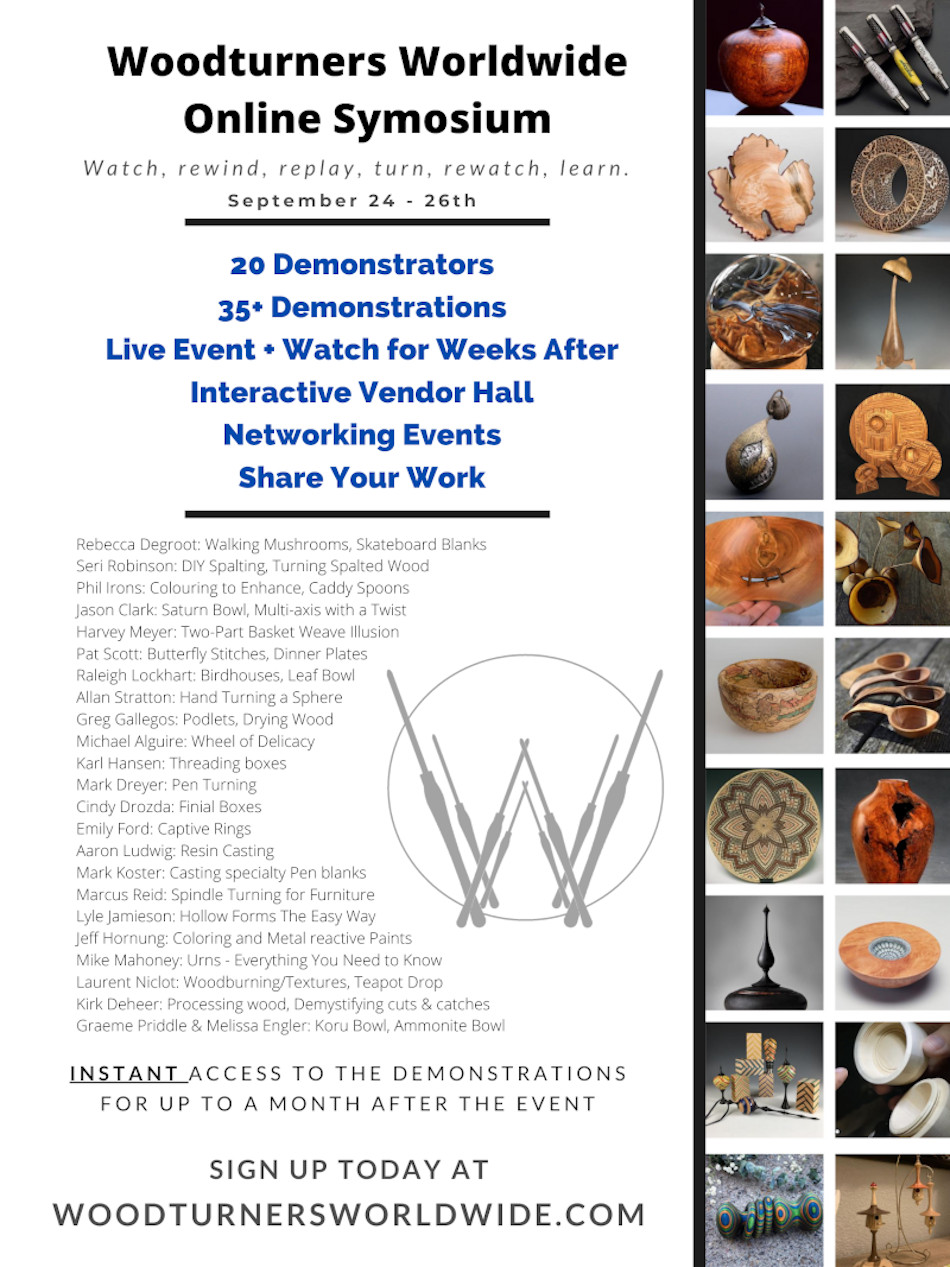 WGNC has arranged for a $10.00 discount on the registration fee.  You will receive the discount by entering the code "WGNC" when you complete your registration.  
This looks to be a good event with an excellent slate of demonstrators.
Thursday October 8th 
Meeting Opens at 6:45 PM
Demonstration begins at 7 PM
Are you photographing your work? If not, maybe you should be.  How important is it to share your work with others, maybe with family, club, web site, blog or to sell? Or maybe just to document for reflection.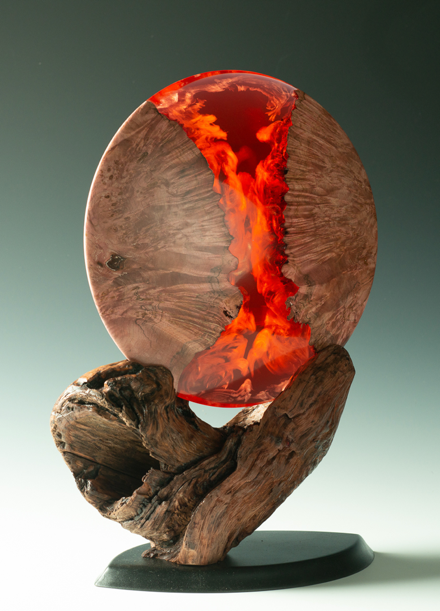 Sharing your work with others is critically important in receiving feedback of appreciation or recommendations for improvements.  This enables you to grow your skills and achievements and, in some cases, even sell your work. It also provides an image that others can be proud of sharing within their network.
Access to the NCSU Crafts Center will remain closed for the fall, but WGNC is keeping things going via virtual events during the coming weeks and months.
Our intent is to provide 2 to 3 monthly events, each on Thursday nights. This includes the usual 2nd-Thursday club meeting and demo, a meeting solely for show and tell with associated discussions, and another for either a video watch party or smaller breakout demos.
Here's what we have on the calendar currently. Please note items are subject to change as options become available. All activities start at about 7pm, but any variations will be included in our newsletters.
Sept 17: Show & Tell (2 items per member, 2 photos of each piece)
Sept 22-26 Woodturners Worldwide Symposium
Oct 8: John Vaeth - Photography for the Woodturner
Oct 15: Show & Tell (2 items per member, 2 photos of each piece)
"Tips, Tricks and Jigs" - Don't miss this interactive meeting Thursday 9/10
...and in case you missed it, you can view it here
 Got a Tip that has made something in the shop better, show it and share it! Got a Trick that allows you to get that special effect or shape, show it and share it! Got a jig that you want to brag to the world about, show it and share it!
Come join the fun on Thursday September 10th for our annual "Tips, Tricks and Jigs" presentation. This is a member supported event so be sure to submit something to share with the group.  You have until Wednesday September 9th to submit your entries.